Justin needs your help! — UPDATED
Justin is a 2-5 year old male old Heeler mix who came to the City of Denton Animal Shelter with a very bad broken front leg. He was sent to the vet and had it splinted. Justin was found in the county with a severe broken leg. The shelter is full and he needs a foster ASAP!!! DASF is raising funds to assist with his surgery, pain medications, antibiotics and anything else he needs! Please consider a donation - any amount is appreciated!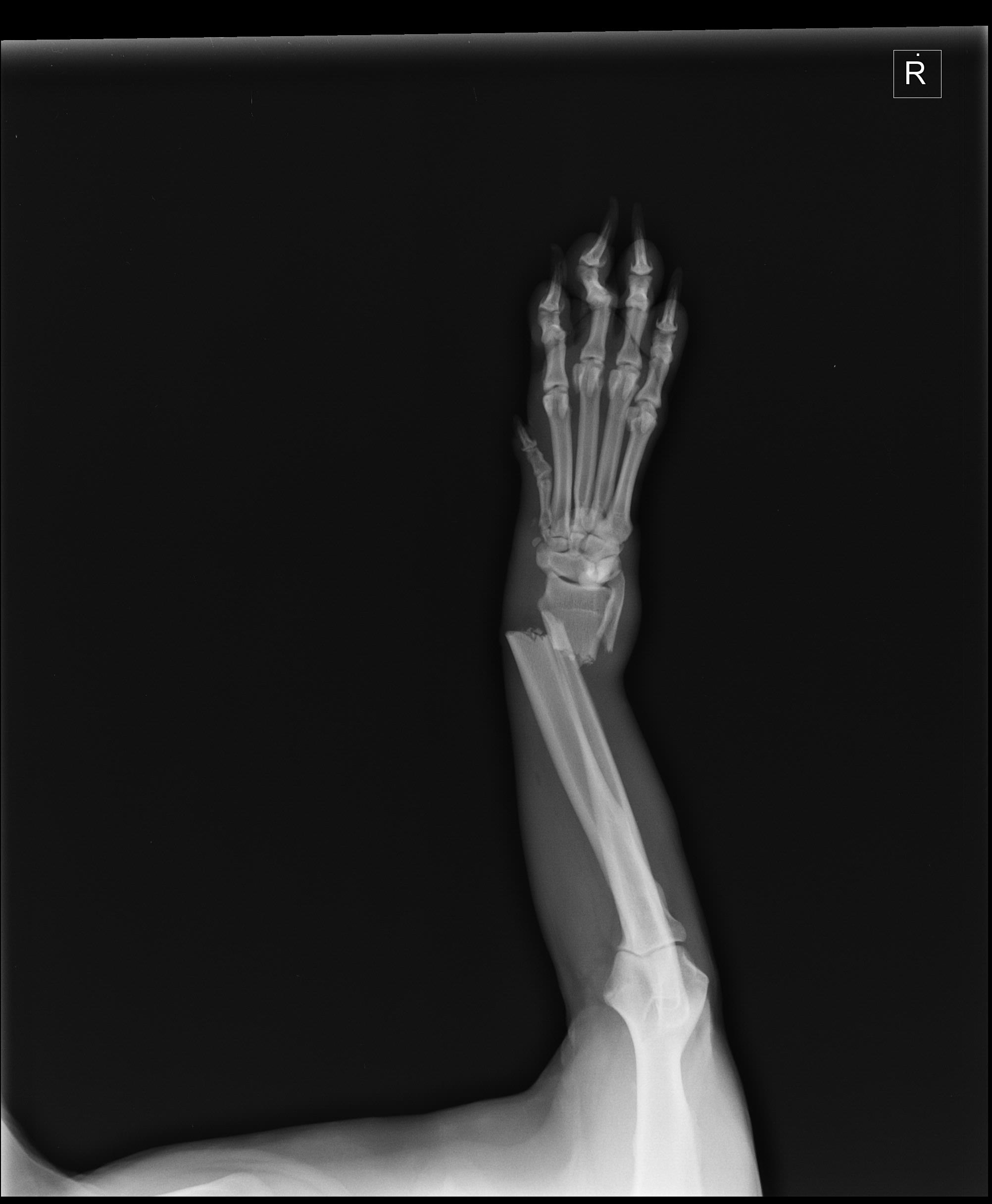 Update - 8/14/18: Justin has been rescued by I AM Dog Rescue and has a foster! Donations are still needed for his surgery, medications and aftercare.
Update - 8/15/18 AM: Justin is headed to surgery today! DASF has donated $1000 towards his surgery From our Emergency Medical Fund and we will continue to raise funds to cover the rest of his medical needs. We will not know the final number until after his surgery this afternoon.
Update 8/16/18 AM:
Around 6:00pm last night, Dr. Dean completed Justin's surgery. He said all went well. Justin does have some infection and will be on Clavamox until the culture results returns in about five days.
Afterwards, he may be on a more specific antibiotic. He'll be transported to Dr. Dean's clinic in Pilot Point where his foster and Mike from I AM Dog Rescue will meet him. Mike will follow the foster family home and set up Justin's crate, and go over medications and protocol for his recovery. He'll have a e-collar for several weeks, bandage for about two weeks until stitches are removed, and crate rest for eight weeks. It'll be a long haul, but he should have full use of his leg!
Thanks to all of you for helping this guy! Thank you the generous support from donors, DASF raised enough money to cover the cost of all his needs!
Thank you for helping us save more Denton area animals!
If you wish to help support our many programs, like the Emergency Medical Program and Adoption Subsidy Program, please click the button below. Or to find out how you can support DASF in other ways click here.